Ex-Hire Equipment For Sale
Bylsma Hire Ballarat pride themselves on maintaining their hire and rental fleet in top condition; that is why all our equipment is cleaned and serviced after each and every hire. When the time comes, this also means offering some of our well maintained ex-hire equipment for sale.
If there is a particular piece of equipment that you are looking for which is not shown for sale on our site, it may be possible that we will be selling it in the near future, so please feel free to contact us:
either via email info@bylsmahire.com.au or via phone 03 5335 8397.
When we sell our gear, it provides you with an opportunity to get some of the best maintained used equipment available at the best prices.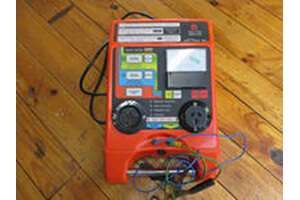 Electrical Test Machine